Loop & Lock
Security Cable
<![if !vml]>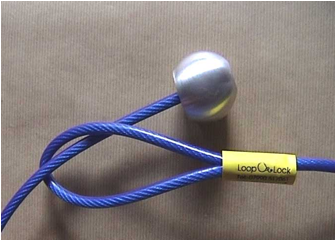 <![endif]> <![if !vml]>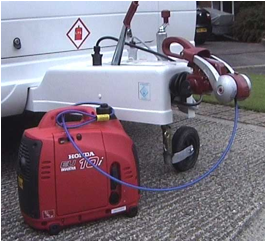 <![endif]>
Our security cable consists of a loop one end and a sphere or ball the size of a standard tow ball on the other. The device can be used to secure items such as generators, bicycles, solar panels, portable fridges or water containers to the outside of caravans, trailer tents, horseboxes or boat trailers.
It can also be used to make removal of the caravan itself by unauthorised people more difficult by tethering the caravan or trailer chassis to an immovable object. For example by looping it around a strong fence post, a ring securely concreted into the ground or even as a temporary method a streetlight.
Using the Loop & Lock couldn't be simpler and if you already have a modern hitch lock no extra locks or keys are required.
1. Pass the loop end of the cable through the object being secured.
2. Pass the ball end through the loop end.
3. Insert the ball into the hitch as you would when hitching to the tow vehicle.
4. Finally fit your normal hitch lock - that's it.
The item is now secured to the chassis as well as blocking off the hitch cavity to prevent anything being inserted in an effort to steal the caravan.
The Loop & Lock cable is available in a range of lengths and constructed from quality materials to give the best possible security.
Prices include postage & packaging to the UK and they are available in 5 standard lengths:-
1.0 meter total price £21.50
1.5 meters total price £24.00
2.0 meters total price £26.50
2.5 meters total price £28.00
3.0 meters total price £31.00
Specials sizes can be produced upon request. For further details, availability and contact address e-mail us.